If you forgot your password or are having trouble signing in to your customer account at AftonTickets.com, follow these steps to reset your password. If you ever need help you can contact us at: support@aftontickets.com
1) If you haven't been prompted to sign in, go to http://aftontickets.com/ and click on the Account icon next to the search box in the top-right corner of the page.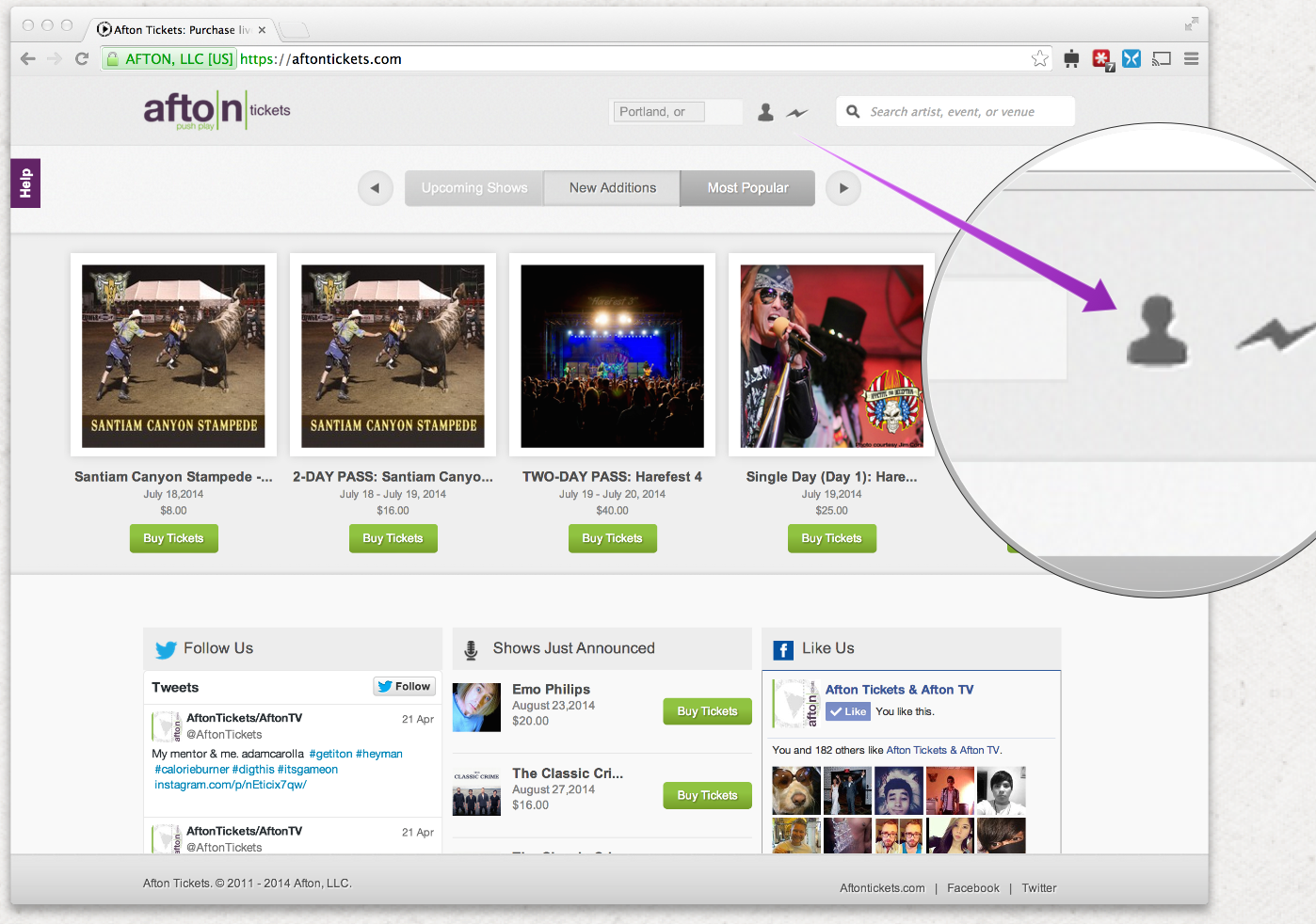 2) Select the "Yes, I have a password." option under the "Sign In with Your Email" heading.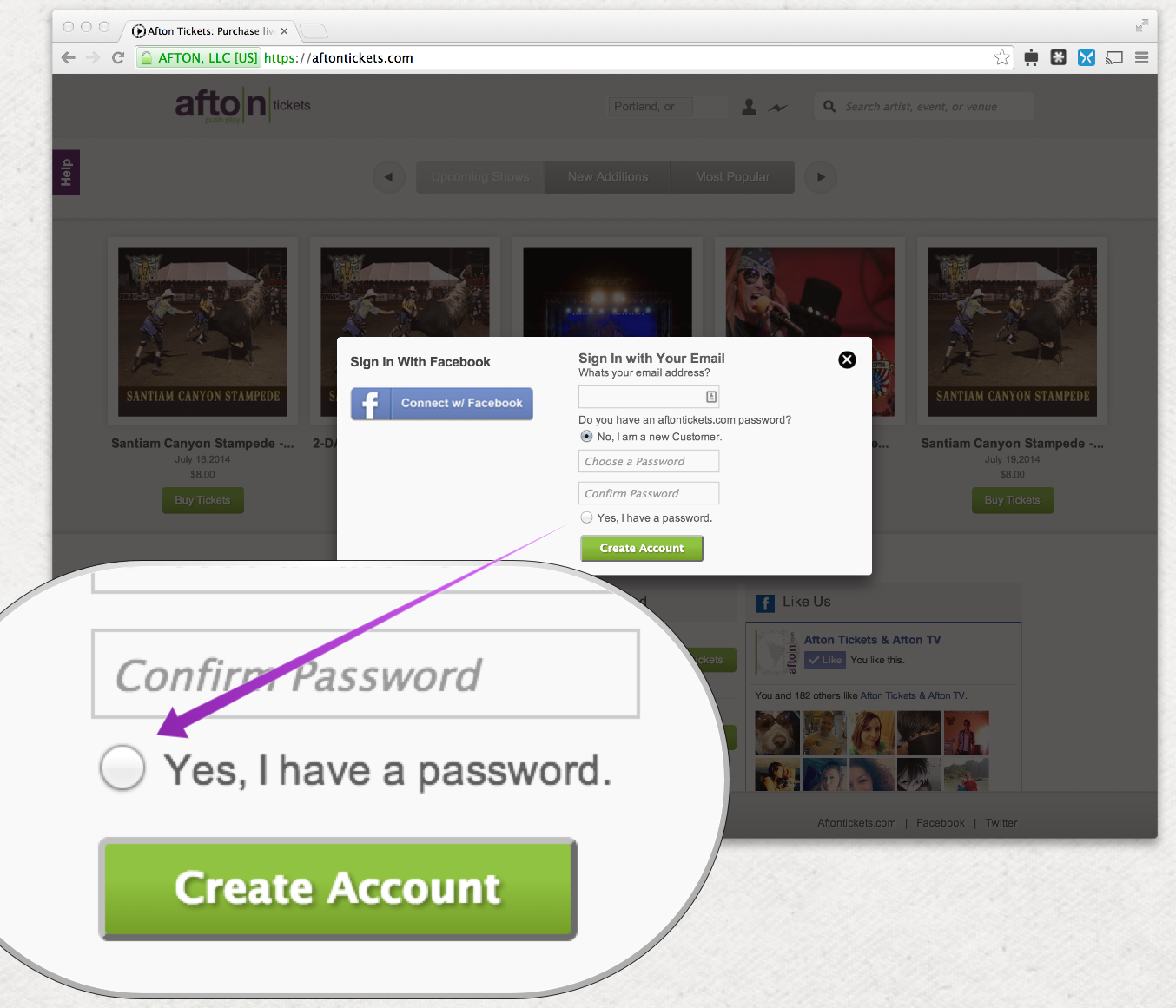 3) Click the "Reset Password" link above the Password box.
4) Follow the instructions on the "Forgot Your Password?" page to reset your password.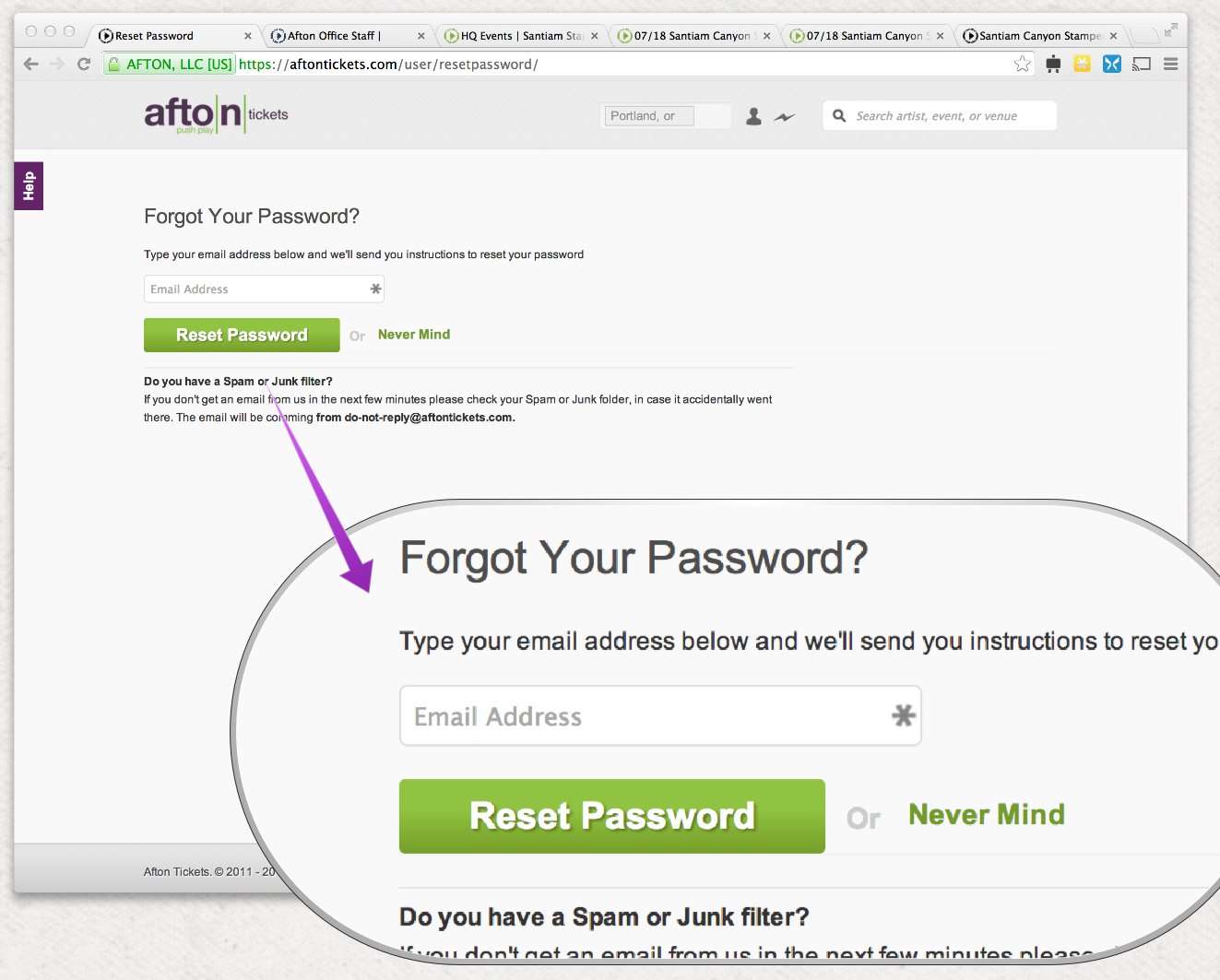 If you're still having problems after following the above steps, please call or email us.