1. Either you can head to www.aftontickets.com and find the show that you want a ticket for or you can click the direct show link that your artist posts on social media.
2. Double check that the event is correct before buying.
3.Click the drop down for the correct amount of tickets that you want. (as shown below)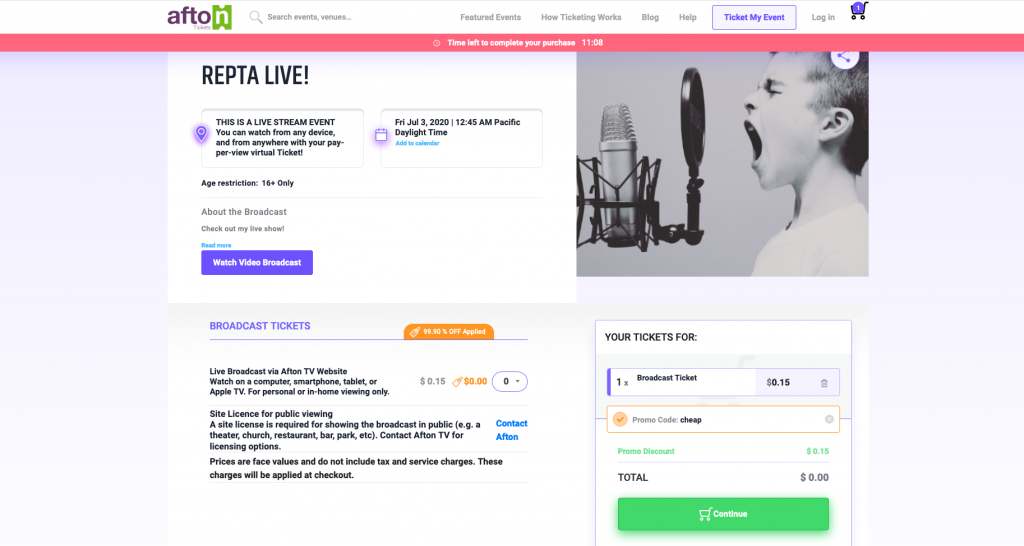 4. Enter a promo code if you have one.
5. Then hit continue.
6. On this screen it will have you review your order and then hit process to checkout (as shown below).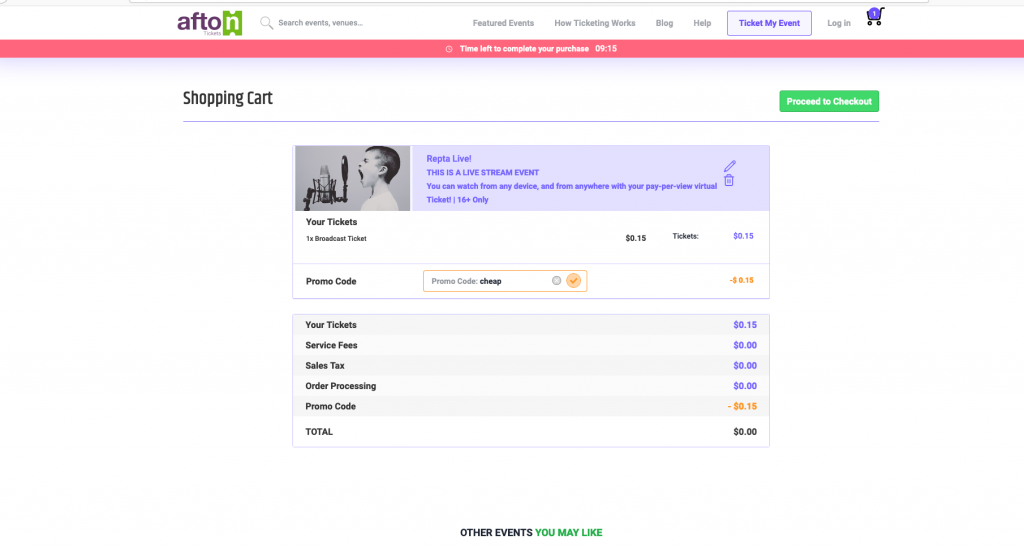 Next you will need to login. You can login using one of the four below options.
1. You can sign in as a guest.
2. You can sign in through Facebook.
3. You can login to an existing Afton Tickets account.
4. You can create a new account.
(As shown below).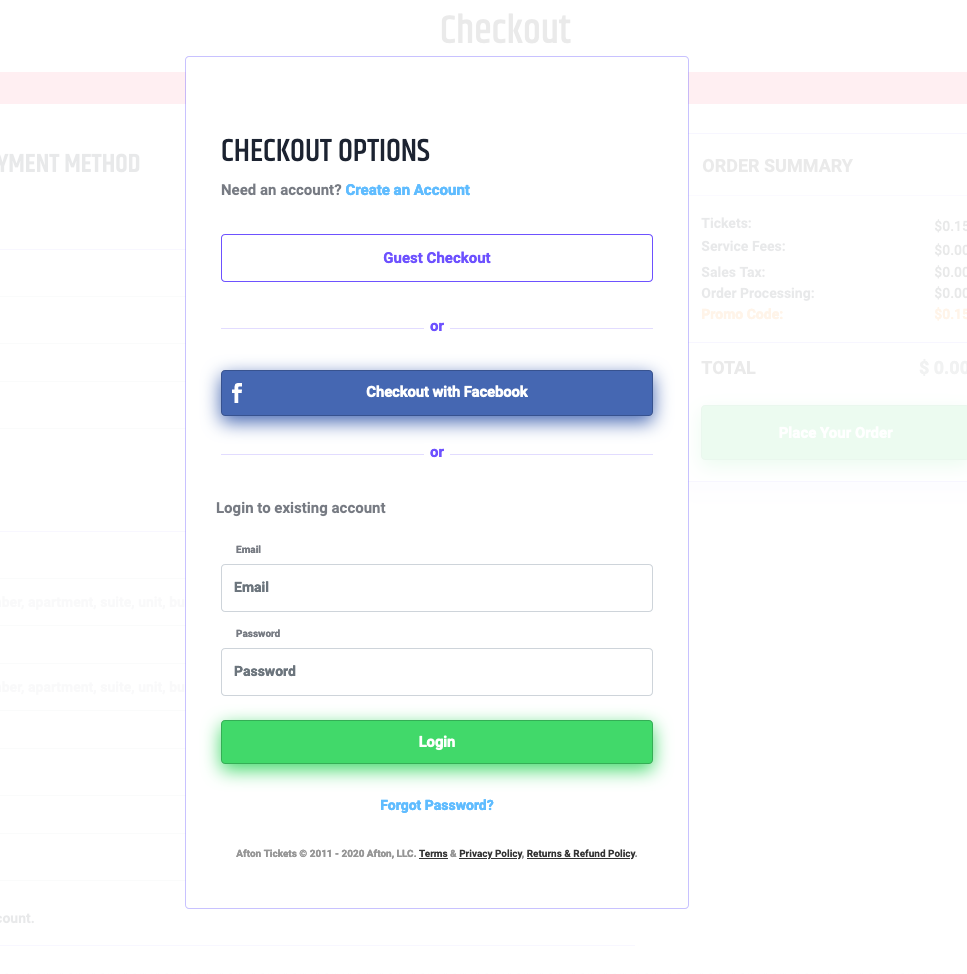 Once you have signed in it will have you fill out your order information. Once you have finished just click 'Place Your Order" (as shown below).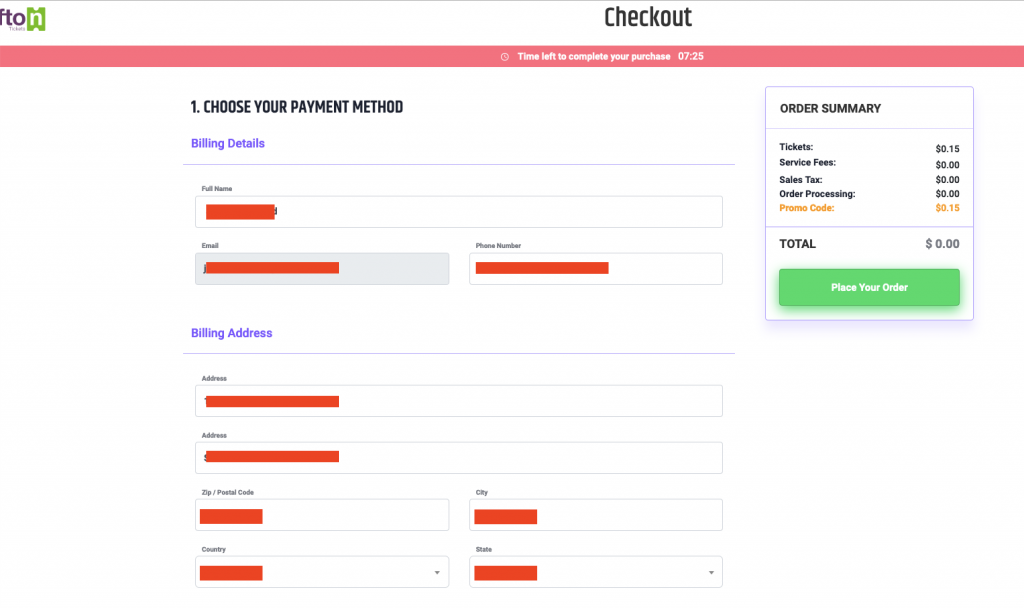 Below you will see the success screen. You can either click the purple circle icon in the top right of the screen and click on 'My Ticket".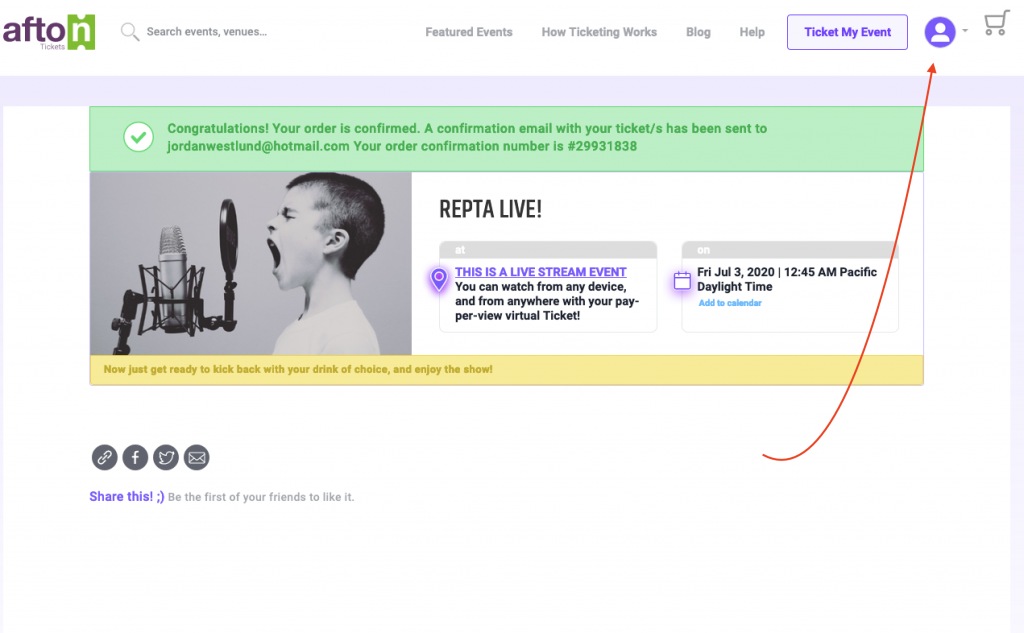 Then in your account you click the ticket number (as shown below).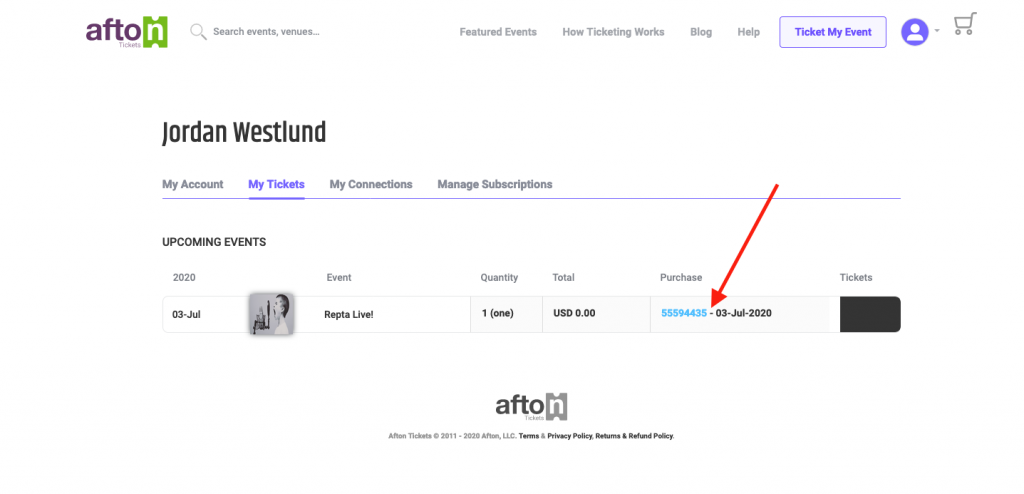 And then you will select the ticket that you would like to view the show with and hit "visit the Broadcast Page for This Ticket".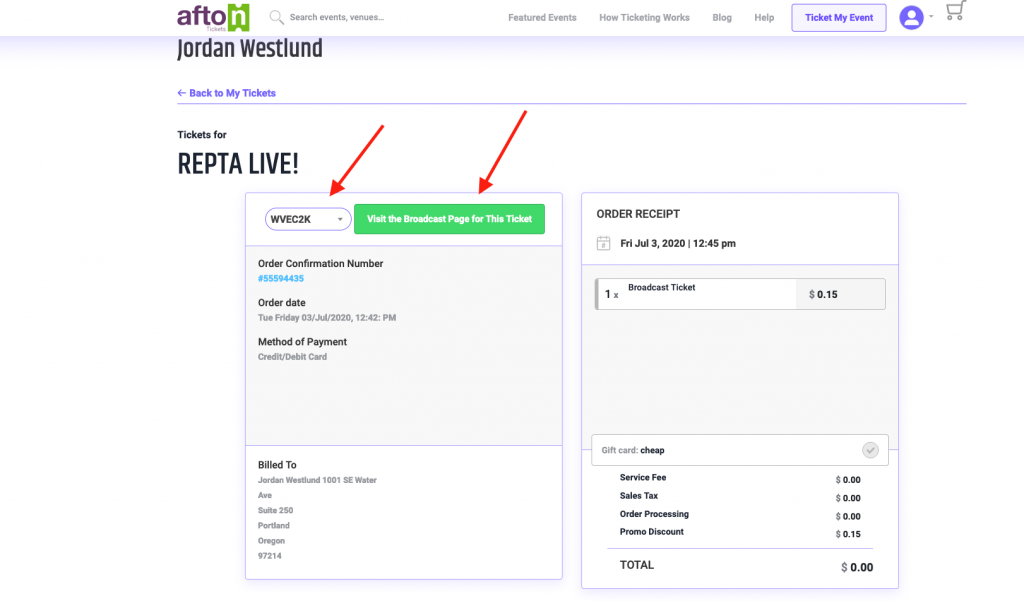 OR you can head over to your email address and click the link to your ticket in your email.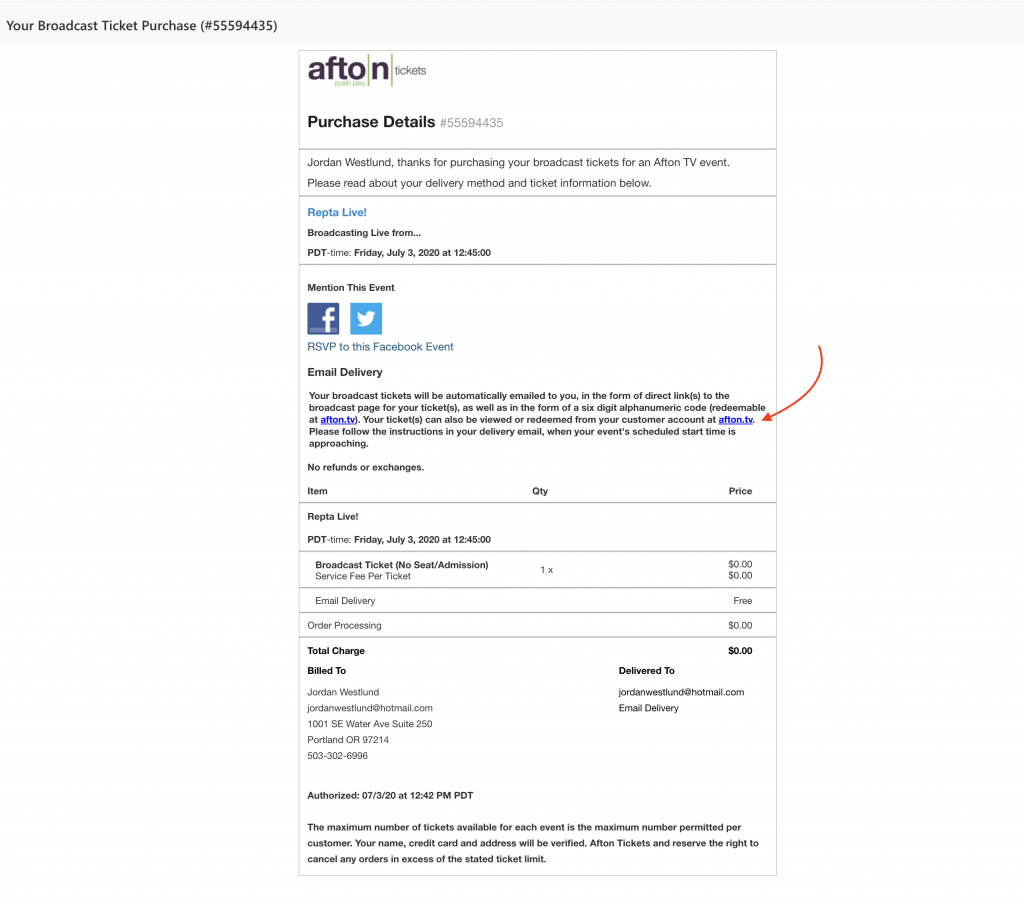 Enjoy the show!