Video WalkThrough:
Help Article:
First you will need to head to your Business Manager Home page. You can get there by clicking HERE.
Then you will click on Settings from the black bar on the left of the page. Then click on Business Settings.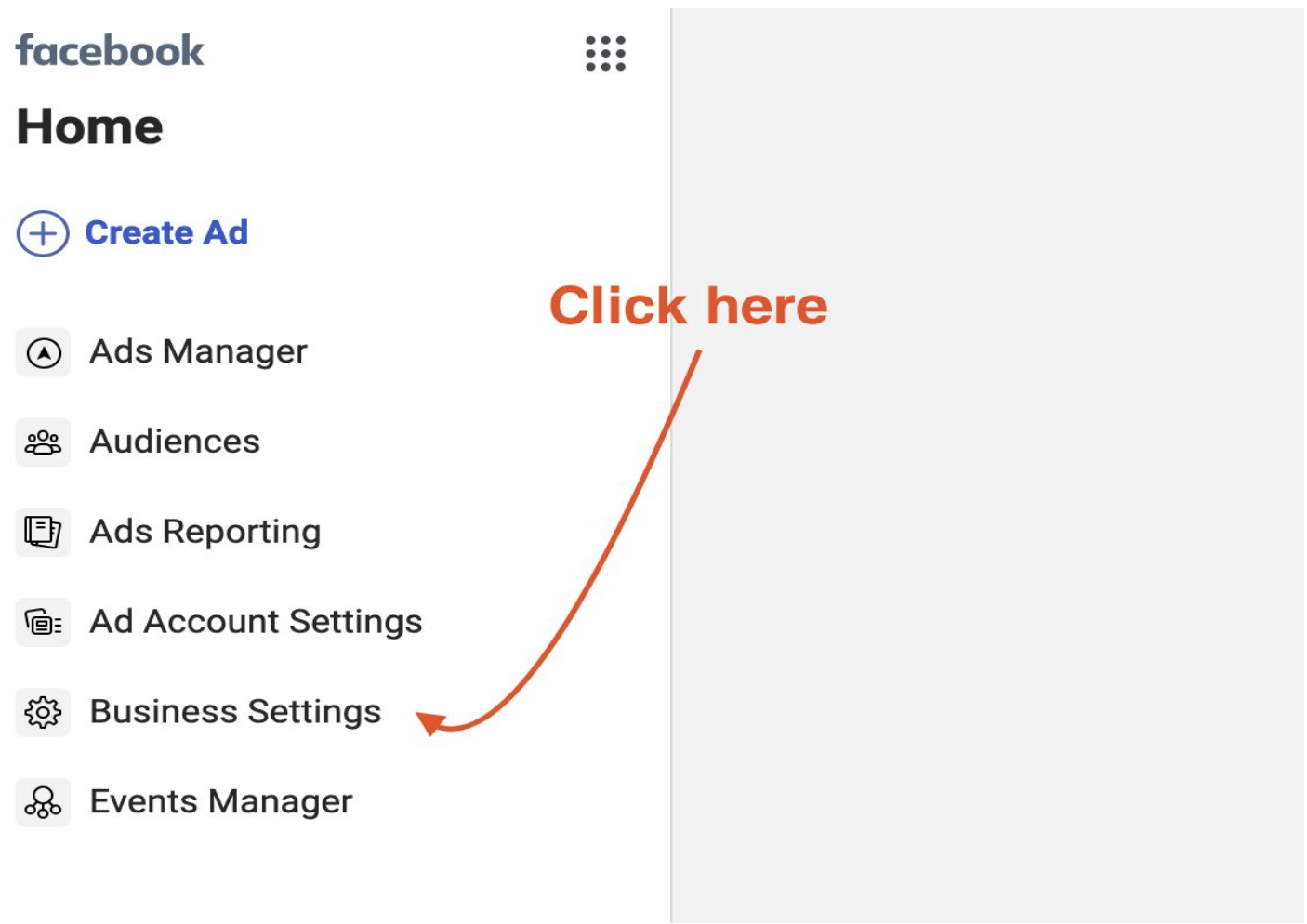 In this section, expand Data Sources and Pixels will appear in the drop down menu. Click on it.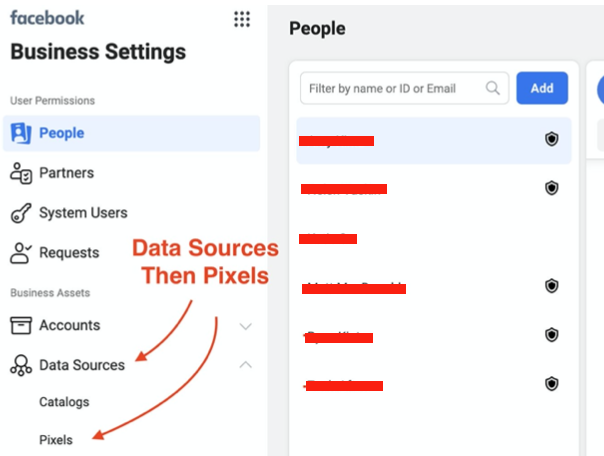 On the next page you should see your Ads account name listed at the top of the page with a series of numbers next to it (if you have multiple ad accounts, be sure to select the one you want to use for this campaign). The numbers next to your ad account name are your Pixel. Hover over the numbers and click "Copy to Clipboard".

Add this pixel to your Afton Tickets events so that you can accurately track the results/sales you are getting from your ad spend.  You can click HERE to find the help article on how to add the pixel to your event(s). You can also click HERE for a help article on how to run your ads.